Part 2 of our series, Problems We Solve
Organizations are focusing on remote collaboration strategies.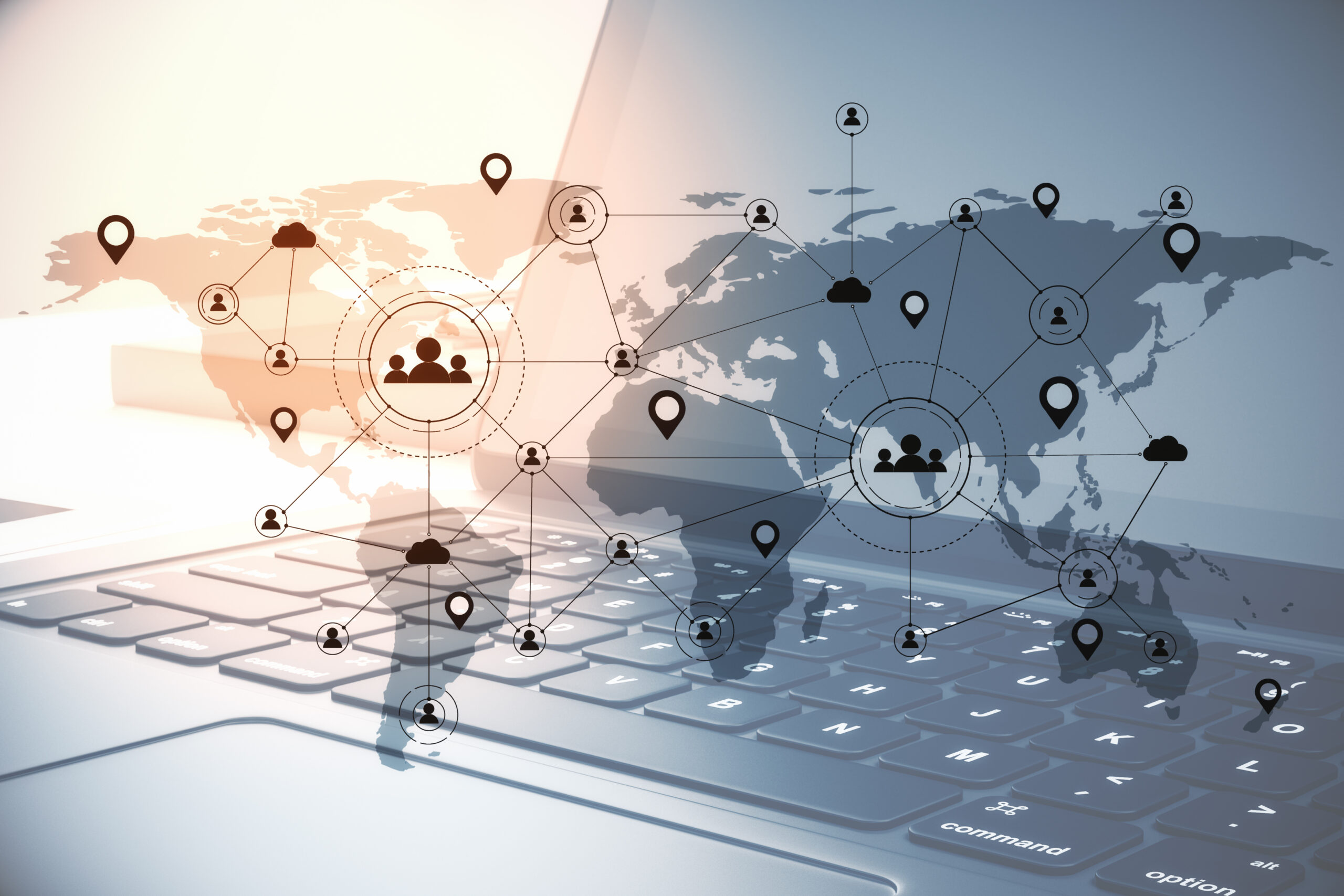 In part 2 of our series, we discuss the benefits of using video collaboration solutions, including creating immersive and impactful team experiences for enterprises.
Today's enterprise firms are developing strategies for remote work that create more positive work experiences for employees and better outcomes for the organization overall. For distributed teams to find success, organizations need to find new pathways to get things done. 
Gartner Inc. notes that organizations need to provide ample opportunities for what they define as "intentional collaboration." More immersive, interactive remote collaboration creates better work experiences for remote-capable employees. 
"Our research shows that teams of knowledge workers who collaborate intentionally are nearly three times more likely to achieve high team innovation than teams that do not use an intentional approach," according to Alexia Cambon, Director, Research, Gartner, Inc.
Meanwhile, Indeed discussed the importance of collaboration for enhancing communication between work colleagues, noting, "When people work together toward a common aim, they can each use their experience and skills to contribute to its success." 
With better collaboration, work processes can also become more efficient, leading to greater productivity. Some other extended benefits of collaboration include: 
Team building

More synergy between teams 

Increased work satisfaction 

Elevated sense of purpose 

Lessened burn out 

Reduced isolation 

A greater sense of well being 

An improved mindset 

Opportunities for more interactive experiences 
Enterprise companies that incorporate advanced tools for video collaboration benefit from immersive and multi-faceted experiences for their clients and their employees. 
Elements of effective video collaboration 
Enterprise companies that introduce advanced technology tools, including video collaboration solutions, give their distributed teams access to more levels and types of collaboration. According to a report in Forbes, to foster collaboration it's critical for organizations to invest in team workflow technology that supports tools such as collaborative notes and shared documents.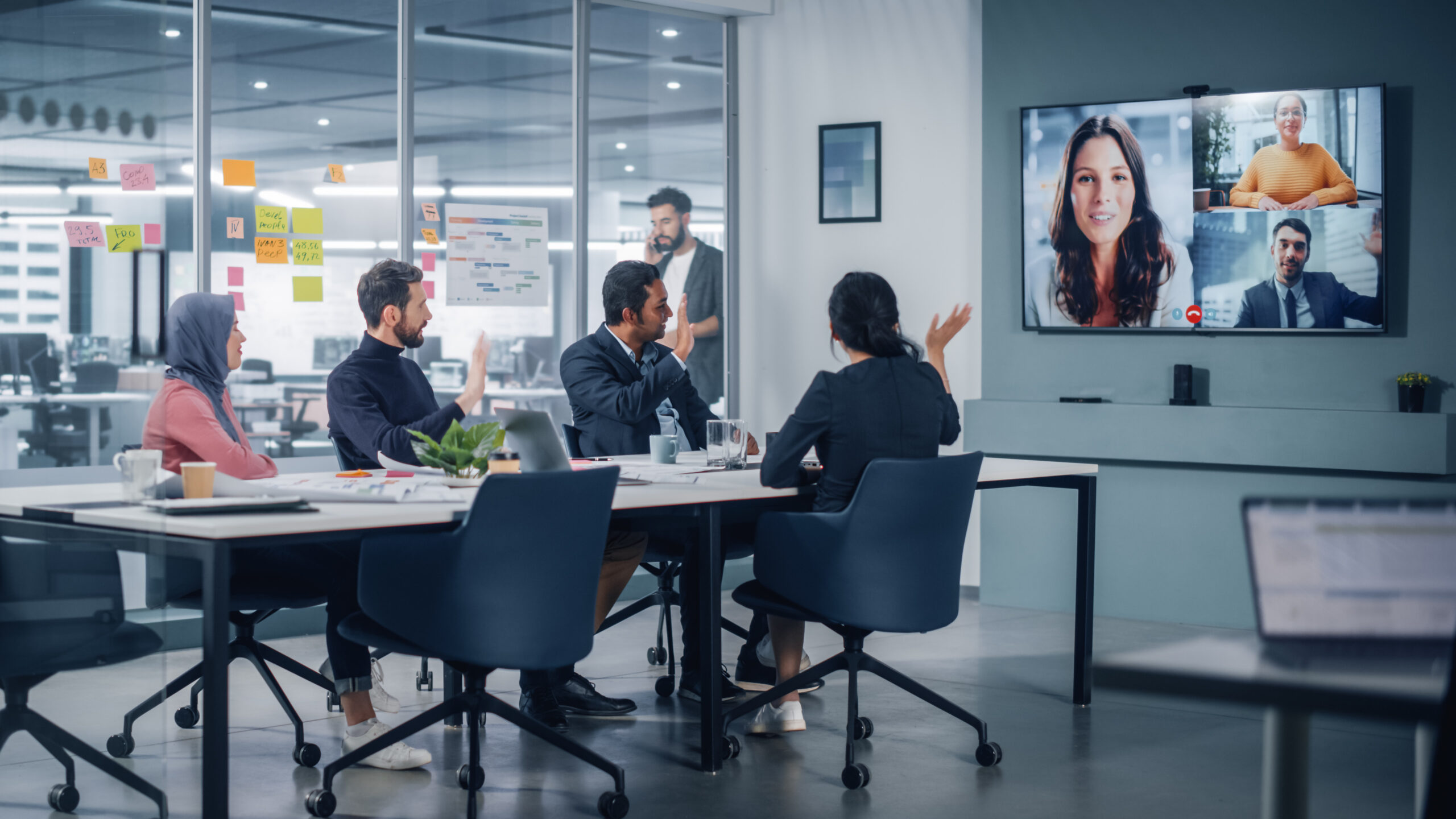 With their advanced tool set, video collaboration solutions add more effective dimensions that can't be achieved with a video meeting or presentation, which can be one-sided or passive. For example, video presentations without active participation can be limiting. But video collaboration solutions provide various ways for team members to work together, share information. Advanced video collaboration tools replicate the ease of communicating face to face. 
What should enterprises look for when evaluating advanced video collaboration solutions? To create better experiences for teams, platforms should include the following distinctive features: 
Shared collaborative whiteboards for brainstorming, note taking, or sketching out work flows and ideas.

Messaging and chat apps that support multiple languages.

Document sharing in multiple formats.

Integration of project management apps.

Ability to connect onboarding or training apps. 

Advanced true security features that use the latest TSL standards are a must to protect confidential client or company data, "secret sauce" knowledge, privacy, and employee personally identifiable information.
Cordoniq's advanced video collaboration tools to support remote teams
With Cordoniq, teams have the ability to collaborate on a variety of levels through securely sharing screens, apps, documents and content with designated participants.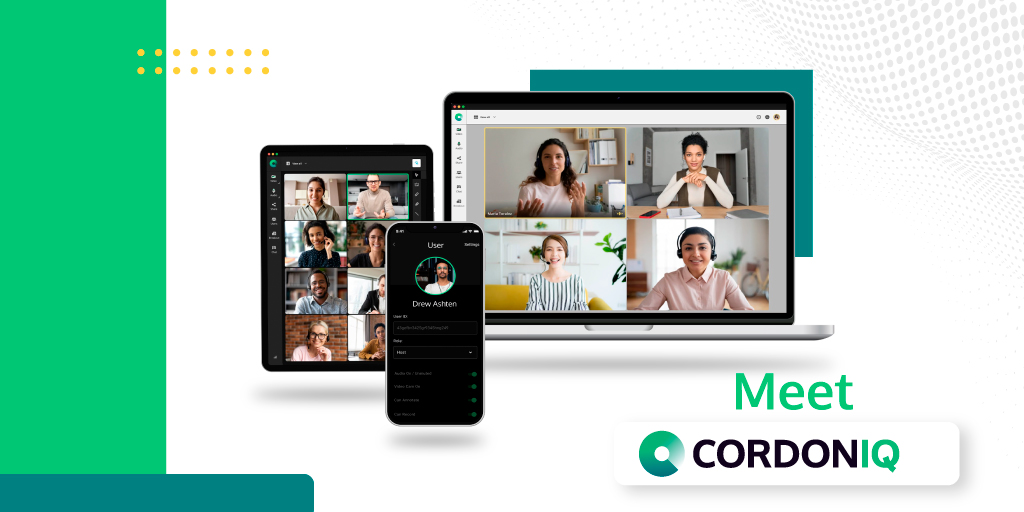 Cordoniq's advanced features include: 
Collaboration and Integration: 
Whiteboarding, mark-up tools, annotation, document sharing in over 70 formats.

Multilingual chat in more than 70 languages, along with additional image support, HTML export, and emojis.

Unlimited breakout rooms where small groups can work on projects in real time, providing a multi-session strategy for productivity.

Seamless integration of virtually any app for workflow, business, HR, onboarding, or productivity.
Content and true web browser sharing: 
Cordoniq's Share Web and Browser Content feature allows your organization's existing web-based applications or services to be used within a meeting or session – at the same time, individually, by all participants. 

Organizations can easily blend HTML and web applications as a customized and native live collaboration experience, allowing the best of both worlds.
Dedicated rooms that don't expire 
With Cordoniq, companies can create unlimited rooms that don't expire or use up license count. 

Teams can create dedicated rooms per project and pre-populate each room with digital assets (documents, video, audio, etc.) that are specific to that project. 
Advanced security and privacy: 
Cordoniq is committed to safeguarding your proprietary data and online meetings. 

We are web privacy regulation-compliant, giving you the ability to protect your sensitive information from hackers and data breaches. 

Your internal team meetings as well as your client video collaboration experience remains within your control, without routing data to an outside organization.

We offer up to and beyond U.S. military-grade security, control, and privacy – our solution is trusted by the U.S. Department of Defense, the Pentagon, Special Operations Forces, the Army National Guard, and the Air National Guard.

Cordoniq provides true end-to-end security, with the latest TLS standards up to and including TLS 1.3 on all platforms, including all desktop and mobile systems and devices.
Learn how Cordoniq's platform can support advanced video collaboration strategies for your organization.